Early Middle Ages
around 1300
Length: 127mm
Width: 128mm
Thickness: 38mm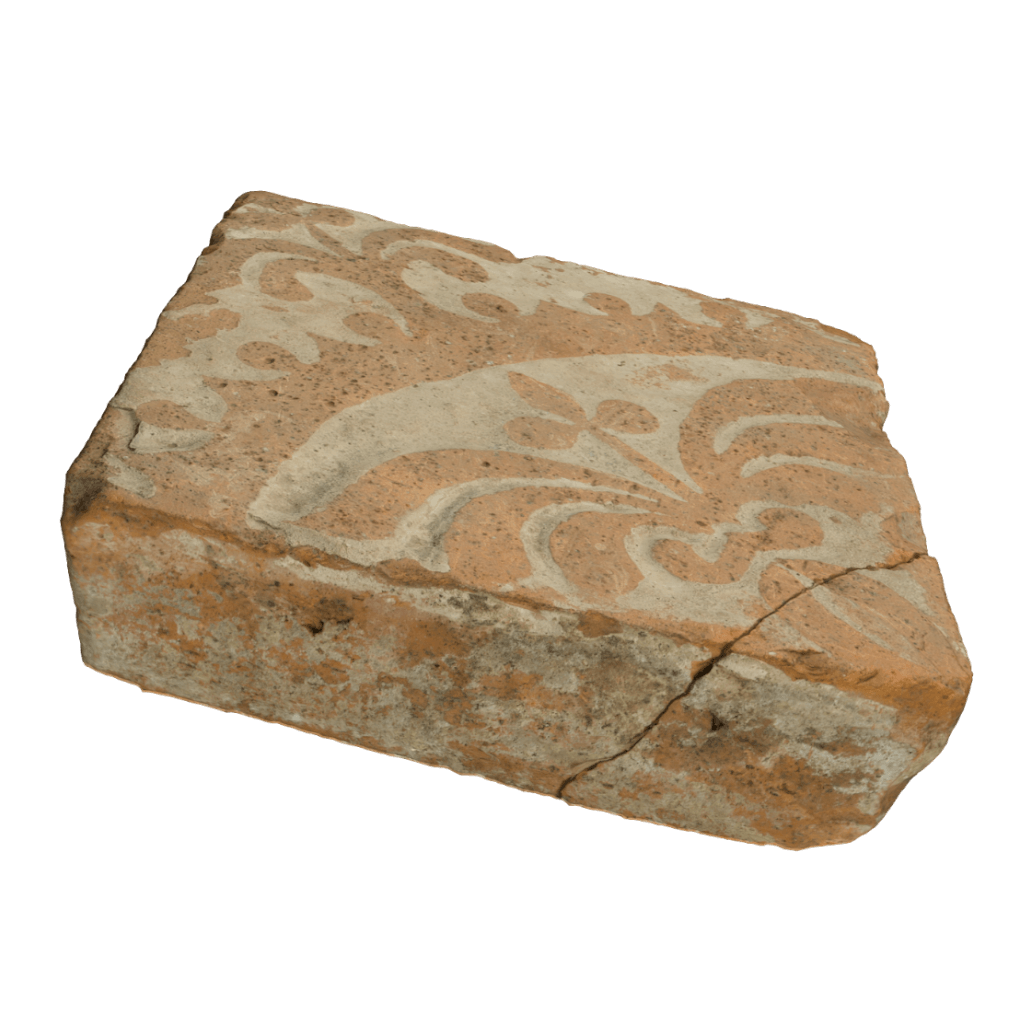 The tile on display is in the shape of a small square. It was made of clay coated with brick-colour glazing. The patterned surface of the tile bears slight damage. An ornament in the form of floral flagella and plaits produces a symmetrical pattern visible on the floor when four tiles are arranged together. The decorative element here is the so-called cog-wheel with a floral ornament. It is considered a characteristic element of 13th century tiles discovered on Wawel Hill, in the Okół area, and in churches – including in the Church of the Assumption of the Blessed Virgin Mary and St. Wenceslaus' Church in Mogiła.
This square floor tile dates back from the Early Middle Ages, probably from the second half of the 13th century or the beginning of the 14th century. It is made of clay.
The decorative pattern was produced by pressing the tile in a wooden mould. Next, the tile was glazed with enamel and fired. It measures 13 centimetres square and almost 4 centimetres thick.
The tile's background is beige. The pattern is brick-orange in colour and it features simplified plant and geometric forms, with a flower reminiscent of a lily in the corner. The stem is oriented diagonally. Arching leaves spread to the sides. A more solid, but gentle arch spans the flower. A second flower grows from the central point of the arch. It is similar to the first one, as the pattern repeats.
The tile is fractured in one corner. The surface was worn out.
This item was discovered in St. Mary Magdalene Square in Krakow in 1957. Similar tiles were also found on, among others, Wawel Hill. They were used to tile church and castle floors.