The museum garden is located in the very heart of Kraków – by the Planty Park, with a lovely view of the Wawel Hill. We offer the possibility of renting it for the use of outdoor events: concerts, company events, wedding parties, picnics and various cultural events.
We can rent out a conference room (equipped with multimedia) designed for up to 90 people, with the possibility of organising informal meetings in the exhibition space.
The manor house in Branice – the park
We can organise outdoor events such as a picnic or a campfire in the park surrounding the manor house and the storage building.
The manor house in Branice – the conference room
In Archaeological Museum in Kraków in Nowa Huta-Branice, in the manor complex (approx. 18 km away from the centre of Kraków), we offer a small conference room designed for up to 30 participants. Equipped with multimedia, it is situated on the ground floor of a period-styled manor house located in a park. It is possible to visit a unique Renaissance defensive manor house (storage building) located in the manor and park complex.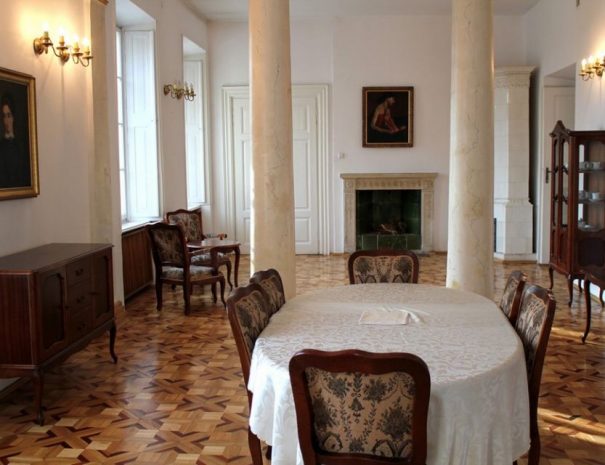 For more detailed information contact Beata Morsztyn 
tel. 692 417 784, +48 12 422 75 60 ext. 39,
e-mail: beatam@ma.krakow.pl